Are you looking for an amazing window cleaning company that covers the Bassendean area? We are here to help you with the window cleaning requirements.
In this article, I cover the the window cleaning job we carried out in the Bassendean area. This job was carried out last week and was quite a large job given the number of windows at the premises. We however quite enjoyed the window cleaning and had a full team of 5 cleaners working on the window cleaning job.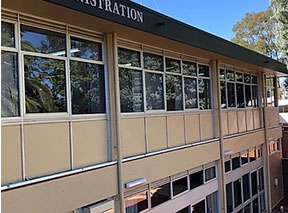 We knew that we had to start early in the morning if we were to finish off the job on the day. We started off the cleaning at 6am on the day and as it was an office, we wanted to minimise the disturbance and to make sure that all the interior windows were taken care of before the staff came in on the day. So we decided that we were going to start off bright and early on the day and got to work.
We decided that interior windows needed to be done before 8am on the day, so I put in all the cleaners except for one to clean the interior windows and got the one cleaner to use the water-fed window cleaning system to clean the exterior. This strategy worked out well as we were done by 8am with all the interior windows. By the time the staff were coming in, we were able to move out of the way and focus on the exterior windows.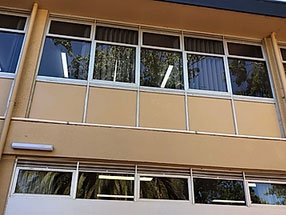 The biggest challenge of the job was that the windows were quite dirty which meant that we first had to wash all the windows, the tracks and the frames before we were able to use detergent and clean them properly. It took a considerable amount of time washing them first and then redoing all the windows properly with the detergent to get that beautiful finish. Another challenge was that it was set to be quite a sunny day at the high 30 degrees which meant that the sooner we finished off, the better it was for the window cleaning team. The window cleaners really felt the grunt of the sun on the day but we took frequent breaks and kept hydrating ourselves to make sure that we provided a professional window cleaning service to our clients.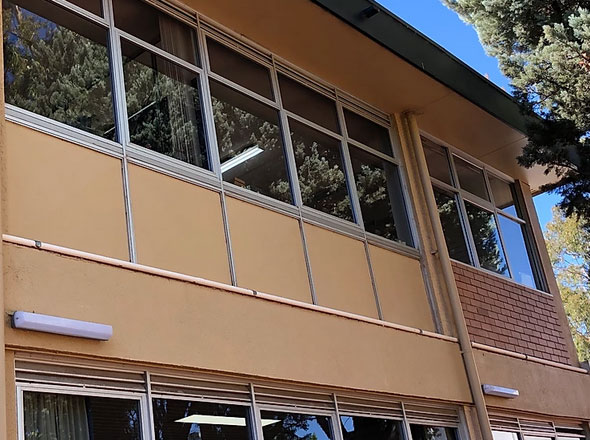 Overall it was an amazing window cleaning service which we were very proud of. The staff at the office were very happy that they were able to finally have some beautifully clean windows after a very long time. After completion of the window cleaning and when we walked around, there were few marks on the windows which we were able to take care of.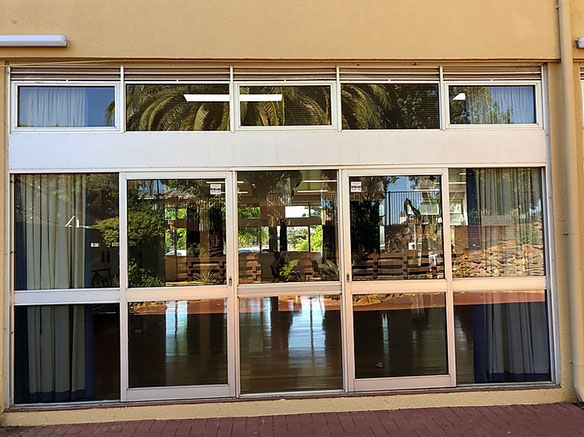 If you require your windows cleaned in the Bassendean area, feel free to reach out to us as we would love to work with you. We clean windows of houses, buildings, offices, etc and are happy to help you out with your different requirements. Click here to fill an enquiry and get in touch with us or give us a call on 1300 450 448