Keeping an office clean is essential, but hectic work. An office is always messy with paperwork, coffee stains on the tables, furniture being dusty, dustbins to be cleared, and the list goes on. At the end of a long day, every employee just wants to leave work and get back to their loved ones or the television series they are binge watching on Netflix. What every employee would love is to come back to an office that is clean and to come into a washroom that smells great and is clean and sanitised.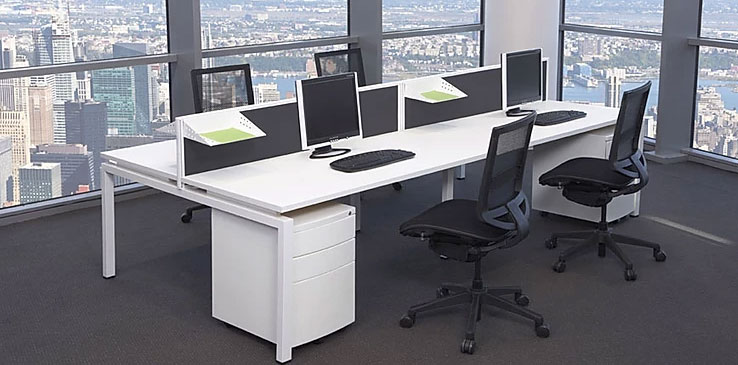 We, at Nexus Kleen, believe in providing the best office cleaning service at the most reasonable rates for all companies in the Perth Region. At the end of the day, every company wants a reliable office cleaning company that could get the job right and complete, every single time
What makes Nexus Kleen so special, you may ask? Well, there is a very big list of reasons that we can provide, so let me get started.
EXPERIENCE
To be able to provide consistent and quality office cleaning services require a lot of experience. Through experience working in different industries, Nexus Kleen understands to provide a tailor-made office cleaning service proposal for every company. The requirements of every individual company or manager is quite different and we believe in talking to our clients, assessing their requirements and providing the required office cleaning solutions. Providing quality service is a learning, continual process and it requires a proper quality management system, which helps to keep the office cleaning as consistent as possible.
TEAM MEMBERS
A company will never be successful without a great set of team members. Nexus Kleen management believes in hiring the best office cleaners in the region who are dedicated to the job and committed to their work. If you do not love what you do, you will never do it right. It is important that all our team members can follow guidelines required by the clients and provide a satisfactory office cleaning service day in, day out. All our team members are police cleared and are experienced in the work they do, which helps to provide a trusted service to all our clients.
BUSINESS LIABILITY INSURANCE AND TRUST
We, at Nexus Kleen, try to provide all our office cleaning clients reassurance that they can trust in us. Having a business liability insurance has to be a basic requirement for every office cleaning company. We are also always trying to provide our clients with innovative solutions such as GPS based Time Card and 24/7 Security Camera Access to our clients.
A GPS based Time Card helps our clients to know that the cleaners are working the proper allocated hours on the allocated days. As the GPS based Time Card is an application installed in the cleaner's smartphone, the Time Card gets activated when the office cleaner gets into the office premises and is clocked out once the cleaner leaves the building. Furthermore, the office manager or the owner of the business can access the 24/7 Cameras that can be connected to their smartphones. This helps to keep the office premises safe throughout the day, and if and when any problem may arise, the cameras would help to resolve any issues, as it can be setup in a manner where it records on a daily basis
COMPLEMENTARY TRIAL
There are not many ways for a office cleaning company to show the quality of their work but by either through word of mouth or by carrying out the cleaning tasks. For us, it is important that the clients commit with us only after having a look at the quality of the service we provide. For this reason, the management of Nexus Kleen have decided to provide all our potential regular office cleaning clients with a "Free Trial" to show the quality of the work, and for the client to then decide on us as a suitable cleaning service. In our experience, it has been a great way for us to develop the trust of our clients, as they know for a fact, that we believe in providing quality service and when a company provides a complementary trial, it always provides a positive start. Many companies fail to realize the importance of building the long term trust and goodwill and rely heavily on the short term gains which leads to the failure of the company.
ALL INCLUSIVE SERVICE
Whether it be office cleaning, window cleaning, pressure cleaning or any other cleaning requirement, we pride ourselves in providing the total cleaning solution for our clients. There are some cleaning tasks that we cannot carry out, but as we grow, we are expanding into all areas to assure our customers that we are the trusted cleaning partners of every office cleaning client
OFFICE CLEANING PACKAGES FOR EVERY BUDGET
The cleaning budget of every client or company varies depending on the size of the company, income, profitability, etc. We understand the importance of providing different budgets for different requirements and have created four different packages which are named Basic, Standard, Plus and Premium respectively.
Each different package has different benefits and the prices vary accordingly. For a large company, the Premium package would be ideal as it provides an all inclusive package where we carry out complimentary window cleaning and carpet cleaning. This assures that the client does not have to worry about hiring various different companies for their different cleaning requirements. For a smaller company that looks to get the daily cleaning done, the Basic package is ideal.
CLIENT SPECIFIC AVAILABILITY AND GUARANTEEING SATISFACTION
For us, the most important aspect is to be there for our clients when they need us the most. And with that, we provide client specific availability and assure that they are satisfied. Most of the office cleaning services are carried out after-hours, which assures that the cleaning does not disrupt the workflow of the office. And, we also try to make sure that the service we provide is dependable. We assure that if our cleaners fail to carry out the tasks laid out in the contract, we will compensate our clients for the shortfall