Creating a step-by-step checklist for the office cleaning tasks is crucial to provide a quality cleaning service. The checklist will help the cleaners and the management to check if all the tasks are being carried out regularly.
Each office is different and the cleaning tasks required may vary from one another depending on the client. But there are general office cleaning tasks that 99% of the clients will require which are listed below:
OFFICE AREA
(Cleaning tasks are applicable to boardroom, reception, lounge, meeting rooms & kitchen or lunchroom)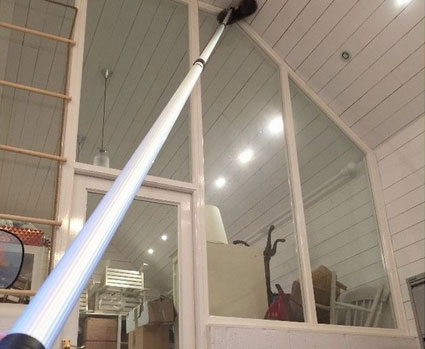 Using a cobweb brush to remove cobwebs in the office
o Cobwebs are an inevitable issue at any office. It is important that the cleaners check for cobwebs regularly so that they are on top of this problem. A cobweb brush should be provided to the cleaner to clean up cobwebs throughout the office. Cobwebs are generally in corners of rooms.
– Dusting all horizontal surfaces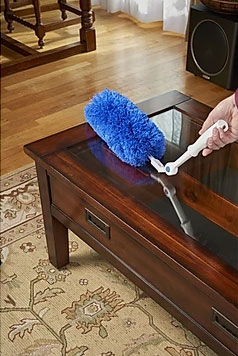 o Dust is the next big issue that needs to be rectified. Depending on the location of the office, air vents, etc the amount of dust build up in an office will differ. In my personal experience, offices on the side of a main road attracts a lot more dust due to vehicle driving continuously and blowing the dust towards the office. When quoting for the cleaning service, it is important to note these issues so that the cleaner will have enough time to dust throughout the office or else there will be a lot of complaints as dust is noticeable.
– Damp wiping horizontal surfaces, switches, telephones, desks, doors, appliances, window sills etc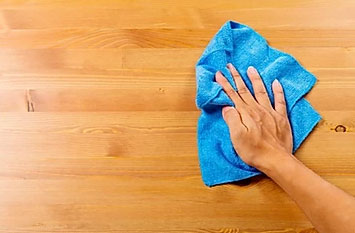 o Once all surfaces are dusted, it is important to wipe all surfaces with a disinfectant. This will aid in minimizing dust & germs build up and keep all surfaces clean. We specifically go for a disinfectant that provides a great smell, which will help to deodorise all the rooms.
– Detail vacuuming all floors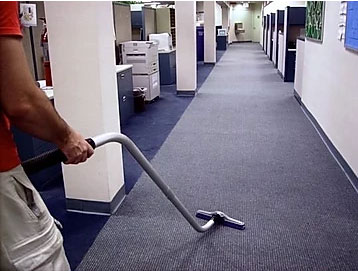 o Vacuuming floors is a must in all offices. There are so many employees, customers, suppliers, etc walking in and out of the office, which brings in a lot of dust and dirt into the office. Cleaners should thoroughly vacuum the carpets, hard floors, stairway, etc to keep them clean of dust and dirt. We provide backpack vacuums to our cleaners as it helps to clean the most floor area in the least amount of time compared to other type of vacuum cleaners.
– Emptying and replacing trash liners
o Checking all the bins and emptying them is very important. We try to reduce the use of plastic bin liners as much as possible and if some bins are not used much and only have paper waste, we empty them rather than change it.
– Spot cleaning entrance glass doors to remove finger marks, dust, etc
o The front door entrance provides the first impression of the cleaning. It is important to have a very clean entrance door. Most of the offices we work with has glass front door, which means that there will be a lot of finger marks on them which should be wiped down every clean. The most efficient approach would be to use a window cleaning spray and a couple of paper towel to wipe the marks off.
– Damp mop hard floors using appropriate cleaner
o Once the dusting, wiping & vacuuming is completed, it is now time to do the final cleaning of the floors which is detail mopping all the hard floors.
(Thoroughly cleaning all areas of the toilet is vital, as it is the area with the most germs.)
– Cleaning and disinfecting pans, seats, lids, urinals, handles & fittings
– Thoroughly cleaning all sinks, around taps & water outlet spout
– Washing floors including plugs and drains
– Cleaning pipes, toilet doors & replenish toilet requisites
– Spot cleaning marks from partitions and walls
– Thoroughly cleaning mirrors
o Wiping the mirrors using glass cleaning chemical and paper towels will help clean them properly. It is important to wipe all the glass cleaning chemical off the mirrors, as it may leave streak marks if the cleaning has not been done properly.
– Emptying and replacing trash liners
Once these tasks are listed down, it is important to provide a list of these tasks to the client so that the client can review that he/she is happy with the office cleaning tasks outlined. The checklist will be a guideline, which will help to minimize complaints and provide a quality office cleaning service.
If you have any questions, please do not hesitate to leave a comment below.